No one's teeth are perfect — chips, gaps, uneven teeth, stains — everyone has something they'd like to fix. For minor defects, our six dentists at Schmitt Dental like to use dental bonding. Bonding is a great solution, especially if you're not comfortable with the expense and process involved with porcelain veneers. Bonding uses dental resin to cover minor flaws and present a perfect smile.
Here's more information about this popular cosmetic treatment we offer at Schmitt Dental's six locations.
Dental bonding is something that can be done in one visit to your dentist in Clarksville, Schmitt Dental. It is also one of the easiest and least expensive cosmetic dental procedures available. Bonding uses a tooth-colored composite resin to bond with and repair a decayed, chipped, fractured, or discolored tooth. The composite resin used in bonding isn't as strong as natural teeth and will most likely need to be repaired after several years.
One of the most amazing options for tooth replacement today is a dental implant. Dental implants are replacement tooth roots.
Implants provide a strong foundation for fixed (permanent) or removable replacement teeth that are made to match your natural teeth.
Implants are convenient (no messy dentures to remove), durable, comfortable and a perfect solution for lots of people. We regularly recommend dental implants as the most stable form of tooth replacement.
What Dental Problems Can You Solve With Bonding?
When you think of what bonding can do for your smile, simply look at your teeth and think of covering over problems areas. Bonding can address these minor defects with the teeth:
Chipped teeth
Cracked teeth
Misshapen teeth
Uneven teeth
Gaps between teeth
Uneven spacing
Severe staining
Inherent discoloration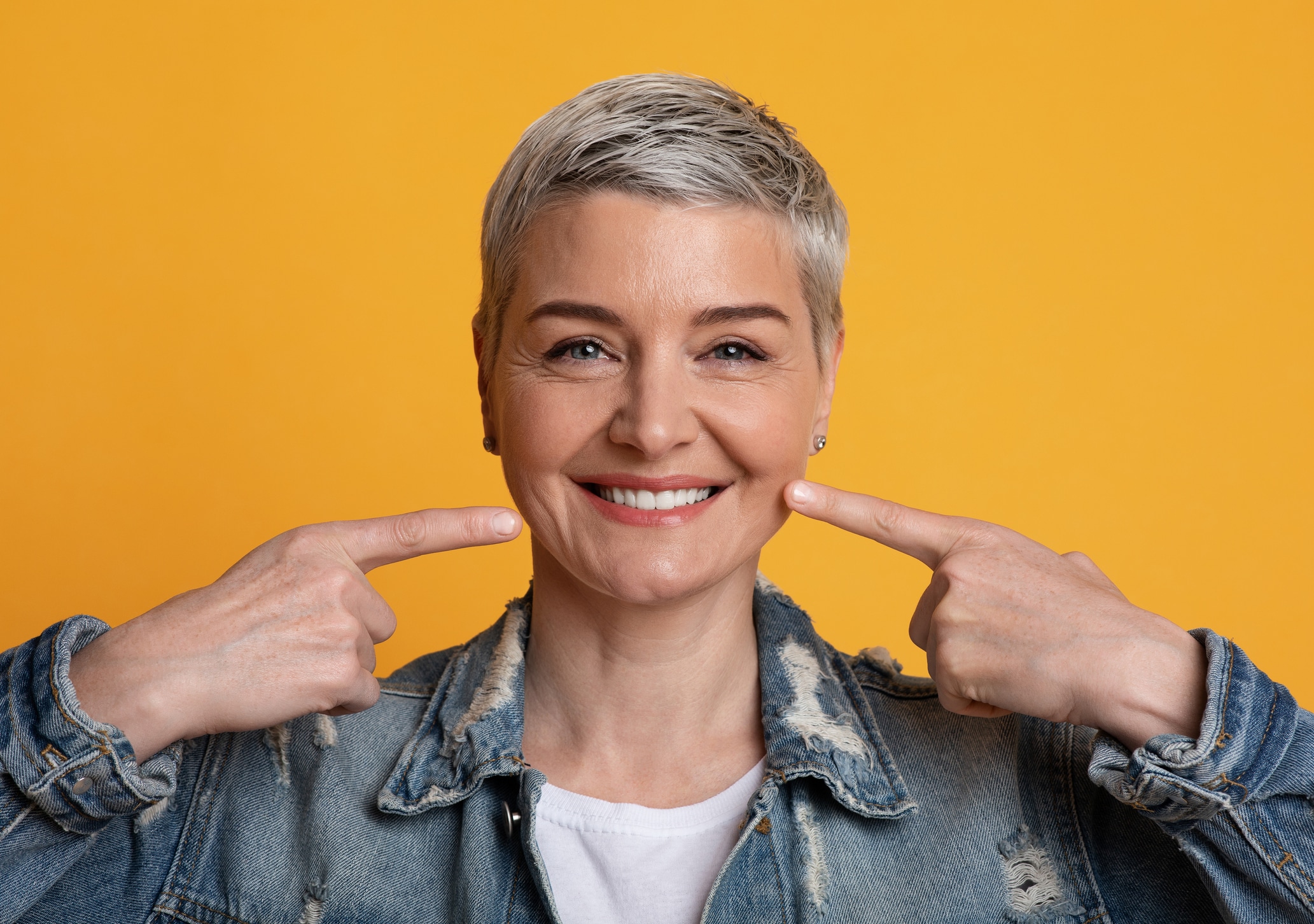 Bonding is not meant to address serious issues with the teeth; this is only a cosmetic solution. Underlying problems such as decay, a severely cracked tooth, or a tooth needing a root canal must be taken care of before bonding can be done.
Read what our patients are saying!
" I don't think I could have been more comfortable. This was my first visit. Everyone was extremely professional. The person I dealt with the most (Dental Hygienist Michelle) was great. "
Click here to read more reviews.
What are the advantages and disadvantages of bonding?
Bonding is not a permanent solution, usually lasting up to 10 years before the process needs to be done again. It is often compared with porcelain veneers, which last 15 years, but are also more expensive. Veneers also resist staining much better than bonding resin. Unlike veneers, however, bonding doesn't require shaving enamel off the tooth or teeth being treated, as is necessary with veneers.
For problems such as a gap between your teeth, bonding only covers the problem; it doesn't provide a permanent solution. If you want to close a gap or gaps permanently, the only way to do so is by moving the teeth with orthodontic treatment.
In some cases, bonding isn't the best solution. For instance, for a tooth with a large chip a crown may be a better option than bonding.
How is dental bonding done?
The first step in a dental bonding procedure is to slightly etch tiny grooves into the tooth or teeth being bonded. This allows the resin to create a strong bond onto the tooth surface.
Next, your Schmitt Dental dentist applies the resin in a fashion that can be equated with sculpting. The resin is applied in small amounts, building the depth and contour. Once satisfied with the shape, a curing light instantly hardens the resin.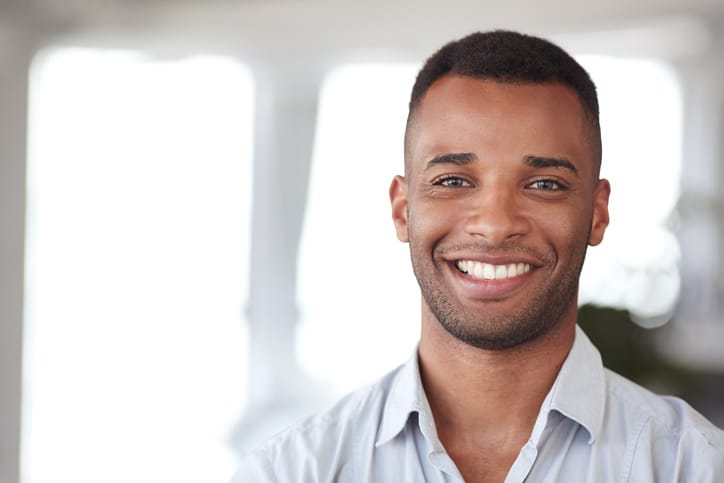 Now that the surface is hard, the next step is to test the bite to make sure you're comfortable and there aren't any high spots that could cause irritation. If there are, these are shaved down. When everything looks and feels great, a final polishing completes the process, and you leave with a beautiful smile.
Because the resin is applied to the exterior of the teeth, dental bonding doesn't require anesthesia for the patient. It also can be done in just one appointment.
How long does it take to have dental bonding done at Schmitt Dental?
These treatments don't take long, just a few minutes for a single tooth. If you're having more teeth bonded, you can expect a little longer timeframe. In most cases, it takes around 30 minutes for your bonding. Typically, only a single appointment is needed.
Is there recovery after my dental bonding treatment?
No. These are painless procedures, and they do not create any tooth sensitivity. As soon as we're finished, you're good to go.
How long before my teeth with bonding need to have it redone?
The longevity of your dental bonding depends on you to a degree. If you practice excellent home hygiene and avoid bad habits such as chewing ice and the like, your bonding can last for a decade. Also, if you find that a certain area or tooth has an issue, the bonding can be touched up.
Does bonding require special care?
Normal good home hygiene is all that is required for your bonded teeth. Again, habits such as smoking, chewing your fingernails, chewing ice, and the like can impact your bonded teeth, so this would be a good time to break these habits.
Are there risks involved with dental bonding?
These are complete risk-free treatments. We only apply the composite resin to the surfaces of your teeth. There is no drilling, no incisions. Patients don't even need any local anesthesia.
Schedule Your Consultation