No one's teeth are perfect — chips, gaps, uneven teeth, stains — everyone has something they'd like to fix. For minor defects, our six dentists at Schmitt Dental like to use dental bonding. Bonding is a great solution, especially if you're not comfortable with the expense and process involved with porcelain veneers. Bonding uses dental resin to cover minor flaws and present a perfect smile.
Here's more information about this popular cosmetic treatment we offer at Schmitt Dental's six locations.
Dental bonding is something that can be done in one visit to your dentist in Clarksville, Schmitt Dental. It is also one of the easiest and least expensive cosmetic dental procedures available. Bonding uses a tooth-colored composite resin to bond with and repair a decayed, chipped, fractured, or discolored tooth. The composite resin used in bonding isn't as strong as natural teeth and will most likely need to be repaired after several years.
One of the most amazing options for tooth replacement today is a dental implant. Dental implants are replacement tooth roots.
Implants provide a strong foundation for fixed (permanent) or removable replacement teeth that are made to match your natural teeth.
Implants are convenient (no messy dentures to remove), durable, comfortable and a perfect solution for lots of people. We regularly recommend dental implants as the most stable form of tooth replacement.
What Dental Problems Can You Solve With Bonding?
When you think of what bonding can do for your smile, simply look at your teeth and think of covering over problems areas. Bonding can address these minor defects with the teeth:
Chipped teeth
Cracked teeth
Misshapen teeth
Uneven teeth
Gaps between teeth
Uneven spacing
Severe staining
Inherent discoloration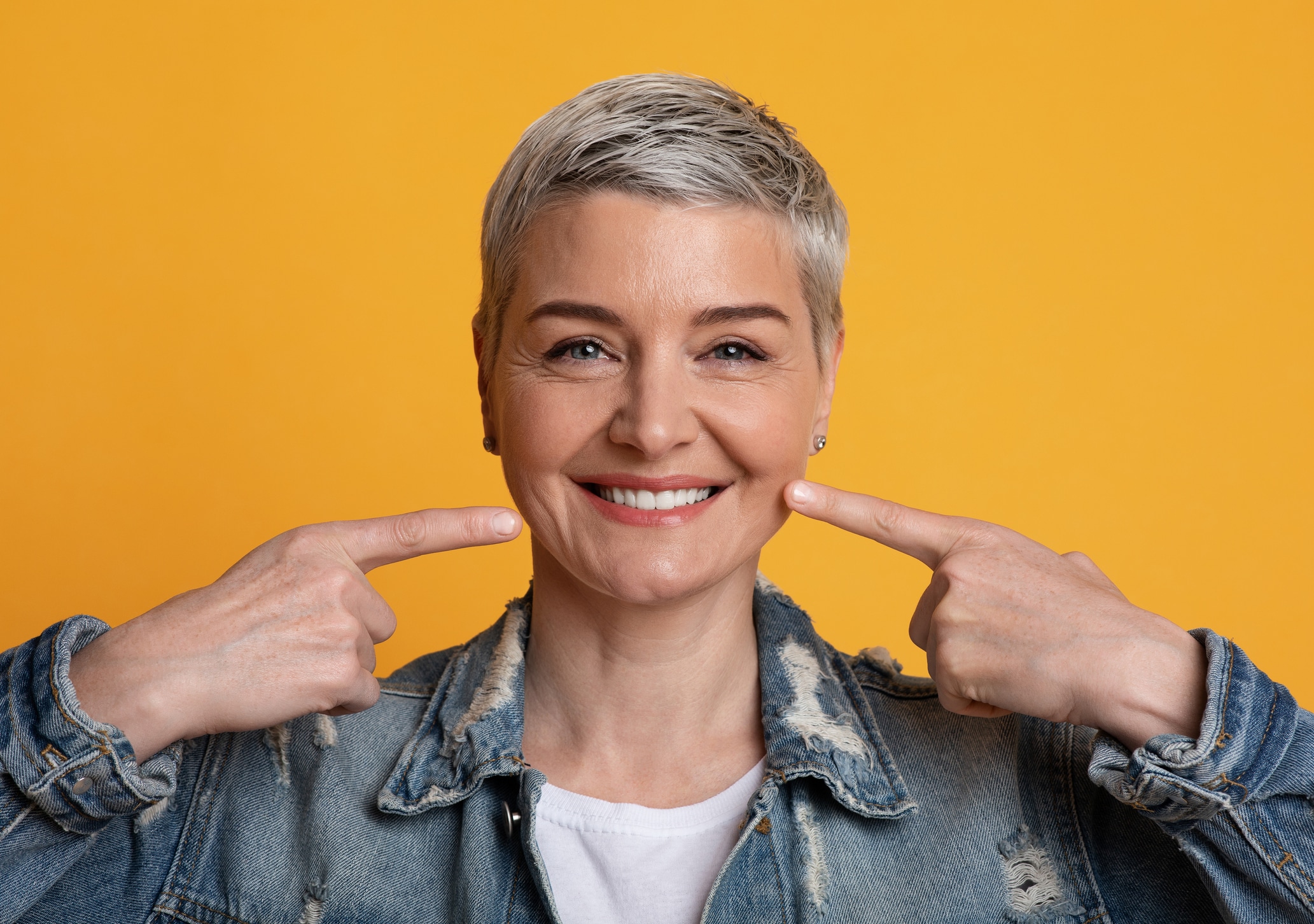 Bonding is not meant to address serious issues with the teeth; this is only a cosmetic solution. Underlying problems such as decay, a severely cracked tooth, or a tooth needing a root canal must be taken care of before bonding can be done.
Read what our patients are saying!
" I don't think I could have been more comfortable. This was my first visit. Everyone was extremely professional. The person I dealt with the most (Dental Hygienist Michelle) was great. "
Click here to read more reviews.
What are the advantages and disadvantages of bonding?
Bonding is not a permanent solution, usually lasting up to 10 years before the process needs to be done again. It is often compared with porcelain veneers, which last 15 years, but are also more expensive. Veneers also resist staining much better than bonding resin. Unlike veneers, however, bonding doesn't require shaving enamel off the tooth or teeth being treated, as is necessary with veneers.
For problems such as a gap between your teeth, bonding only covers the problem; it doesn't provide a permanent solution. If you want to close a gap or gaps permanently, the only way to do so is by moving the teeth with orthodontic treatment.
In some cases, bonding isn't the best solution. For instance, for a tooth with a large chip a crown may be a better option than bonding.
How is dental bonding done?
The first step in a dental bonding procedure is to slightly etch tiny grooves into the tooth or teeth being bonded. This allows the resin to create a strong bond onto the tooth surface.
Next, your Schmitt Dental dentist applies the resin in a fashion that can be equated with sculpting. The resin is applied in small amounts, building the depth and contour. Once satisfied with the shape, a curing light instantly hardens the resin.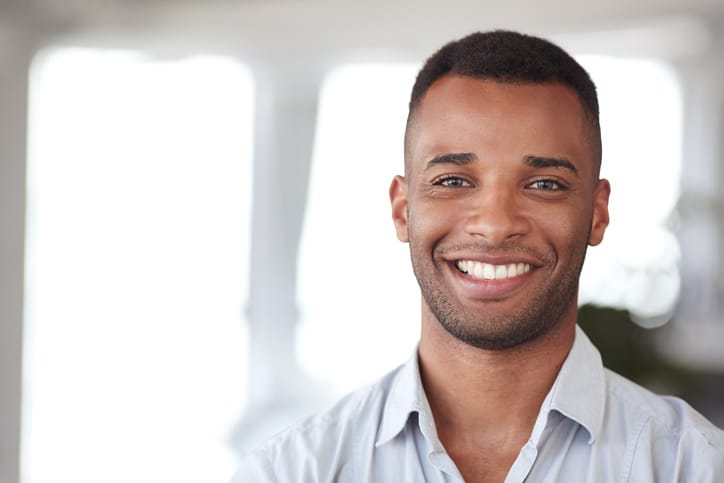 Now that the surface is hard, the next step is to test the bite to make sure you're comfortable and there aren't any high spots that could cause irritation. If there are, these are shaved down. When everything looks and feels great, a final polishing completes the process, and you leave with a beautiful smile.
Because the resin is applied to the exterior of the teeth, dental bonding doesn't require anesthesia for the patient. It also can be done in just one appointment.
How long does it take to have dental bonding done at Schmitt Dental?
These treatments don't take long, just a few minutes for a single tooth. If you're having more teeth bonded, you can expect a little longer timeframe. In most cases, it takes around 30 minutes for your bonding. Typically, only a single appointment is needed.
Is there recovery after my dental bonding treatment?
No. These are painless procedures, and they do not create any tooth sensitivity. As soon as we're finished, you're good to go.
How long before my teeth with bonding need to have it redone?
The longevity of your dental bonding depends on you to a degree. If you practice excellent home hygiene and avoid bad habits such as chewing ice and the like, your bonding can last for a decade. Also, if you find that a certain area or tooth has an issue, the bonding can be touched up.
Are there risks involved with dental bonding?
These are complete risk-free treatments. We only apply the composite resin to the surfaces of your teeth. There is no drilling, no incisions. Patients don't even need any local anesthesia.
Does Bonding Require Special Care?
Dental bonding treatment is considered quite durable. However, the longevity of your results can depend on several factors. In general, we expect dental bonding to last from three to seven years. To maintain your results for a prolonged period, we suggest the following:
Take excellent care of your oral health. Taking care of dental bonding is as simple as taking great care of your mouth as a whole. Because dental bonding is a small restoration on only part of a tooth, it may be degraded by acid, erosion, and decay. The good news is that brushing your teeth twice a day every day and flossing once each day removes the majority of the acid and debris that contributes to cavities and enamel erosion. Brushing and flossing also help to maintain proper pH levels in the mouth, which decreases the risk of tooth decay.
Toothpaste and toothbrush choices. When brushing your teeth, the products that you use matter to not only your gums and natural enamel but also to restorations like dental bonding. Your dentist may advise you to use non-abrasive toothpaste to prevent micro-scratches in the composite bonding material. In general, it's necessary to look for toothpaste that is safe for composite material. Your toothbrush can also support or diminish the results of your bonding treatment. Use toothbrushes that have soft bristles rather than hard bristles to avoid scratching your dental bonding and reducing the effects of this treatment.
Maintain your regular dental check-ups and cleanings. Always alert a new dentist or hygienist that you have dental bonding. This ensures that the proper techniques are used to prolong the results of your treatment.
Eat for white teeth! Dental bonding is done using composite resin. This material is strong and somewhat stain resistant, but not immune to discoloration. Over time, habits like smoking or drinking coffee, red wine, or tea can affect the brightness of the dental bonding resin. You don't necessarily have to give up the foods and beverages that you love. However, you can care for your dental bonding by rinsing your mouth with water after consuming a product that could cause discoloration.
Avoid alcohol consumption. A glass of wine with dinner may sound decadent, but it can affect your dental restorations! The chemicals in alcoholic beverages, all of them, can interact with the bonding agents used in dentistry, causing them to wear down more quickly. While an occasional drink shouldn't harm your dental bonding, more frequent drinking most certainly will.
Go easy on your teeth. If you have a habit of biting on hard objects like ice or pen caps, or if you use your teeth as tools, you may not be the best candidate for dental bonding unless you can stop these habits. Talk to your dentist about how you use your teeth and how you care for your teeth before undergoing this treatment so the two of you can develop strategies to ensure your dental bonding lasts as long as it can.
Schedule Your Consultation
The experienced team of dentists in our multi-location practice care about all facets of your smile. In addition to enjoying the best possible oral health throughout your life, you also deserve to feel great about the appearance of your smile! To learn more about dental bonding or any of our other services, call a Schmitt Dental office in your region today! We're pleased to provide friendly, professional care in Clarksville, Hendersonville, Old Hickory, Smyrna, and Goodlettsville, TN.