Restorative Dentistry refers to the integrated management of oral health problems and restoring the mouth to a functional and esthetic state. Simply put, we restore the health and beauty of your smile! Our passion is seeing you smile and we offer many services that can be completed right here in our comfortable office.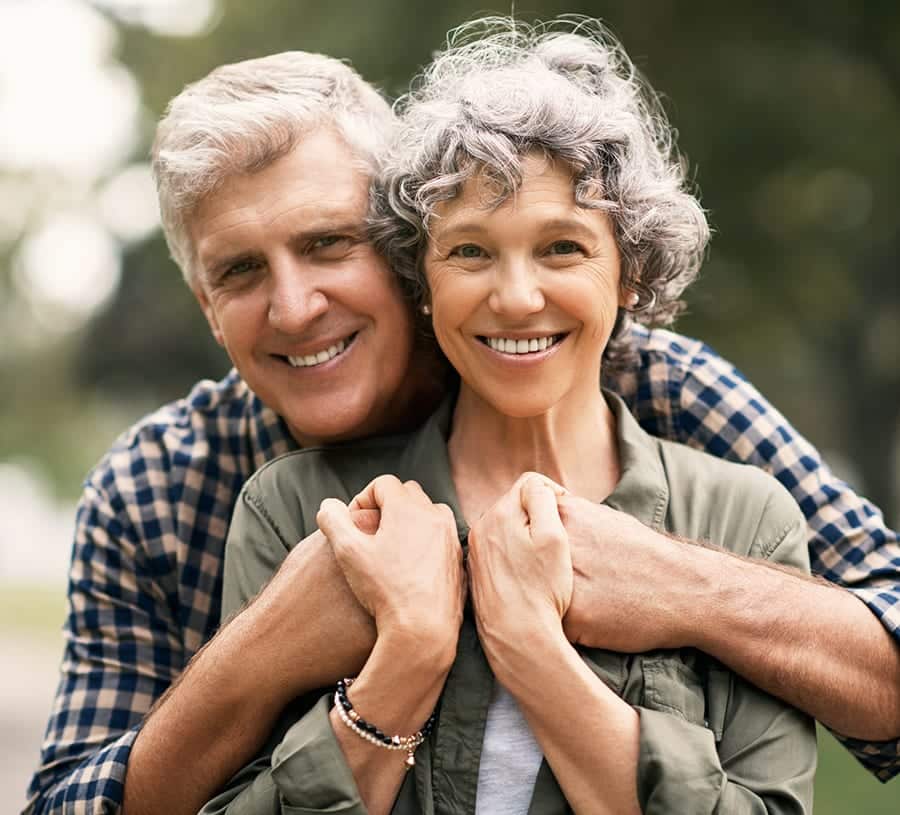 Schmitt Dental offers dental implants in Clarksville, TN. If you have a missing tooth or you are looking for an alternative to dentures, implants are a great option for you! Implants provide a strong foundation for fixed (permanent) or removable replacement teeth that are made to match your natural teeth. As a leading Clarksville Dentist, we regularly recommend dental implants as the most stable form of tooth replacement.
Dentures and Partials by Schmitt Dental Clarksville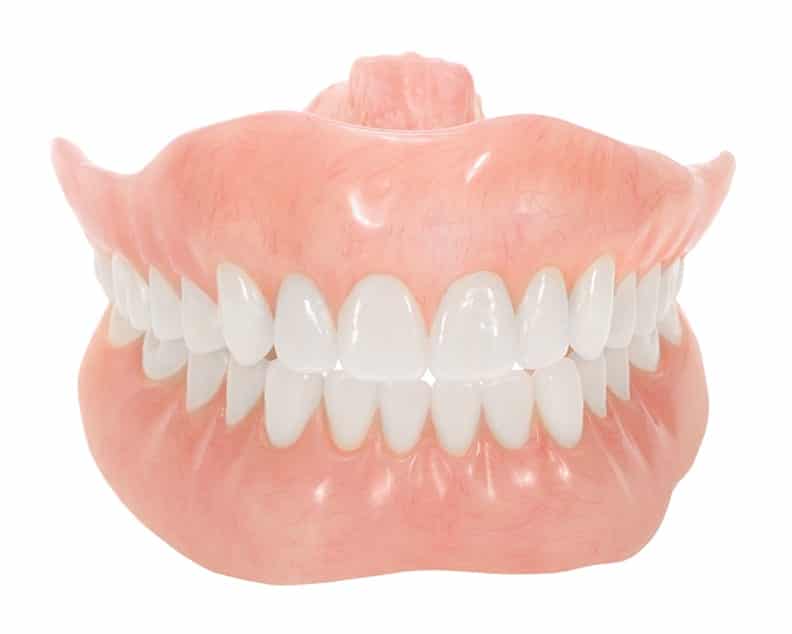 Whether you are missing all of your teeth or have some healthy teeth left that you want to remain, Schmitt Dental can provide Clarksville dentistry for dentures and partials. Partial dentures can fill in the gaps between your natural, healthy teeth that remain, while complete dentures are for when all teeth are missing. They are held in place by adhesive or suction.
While we regularly recommend dental implants as the most stable form of tooth replacement, dentures are a great option for patients who are uncomfortable with the idea of oral surgery. Dentures and partials are both removable and do not require surgery. Contact Schmitt Dental to find out which option works best for you.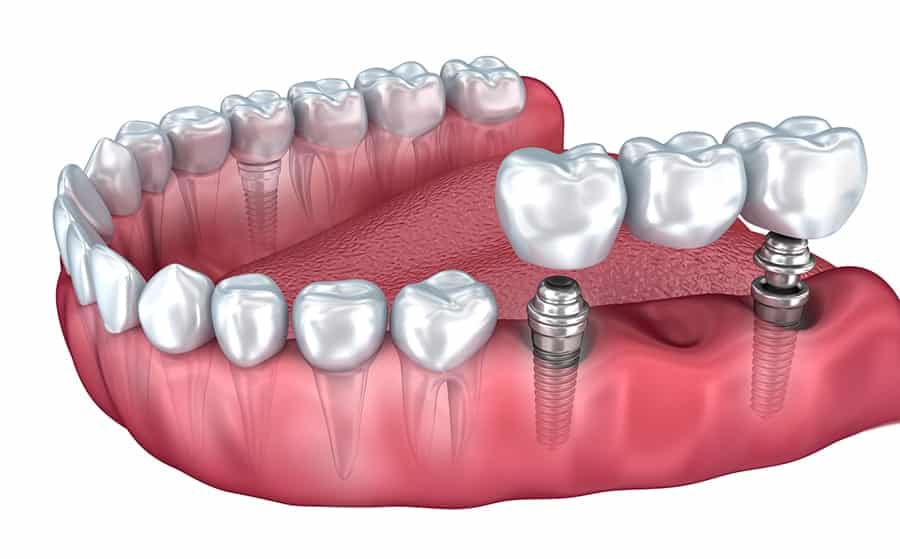 Clarksville, TN dentists can offer dental fixed bridges for you and your family. What is a fixed dental bridge? A fixed dental bridge is a non-removable prosthesis attached to remaining natural teeth usually with 2 anchoring crowns. The false tooth or teeth literally bridge the gap between natural teeth.
The standard is to get them in porcelain, but they are available in a variety of materials, including metals such as silver and gold. Dental Fixed bridges have become less popular over the years with the success of dental implants because of the permanence and lack of complications. Both are aesthetically pleasing options available at your Clarksville, TN dentist.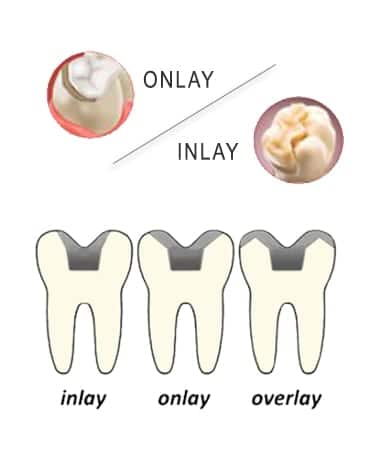 Our dentists in Clarksville, TN can provide patients that have a tooth in-between needing a filling and a crown with Onlays and Inlays. Sometimes a tooth is too damaged to support a filling but not damaged enough for a crown so an onlay or inlay can be the best option.
Inlays and Onlays are the same kinds of tooth restoration, they just cover different proportions of the tooth. An inlay fills the space between the cusps, at the center of the tooth's surface. On the other hand, an onlay is like an inlay but covers one or more cusps or, sometimes the entire biting surface of the tooth. Onlays restore large cavities without the use of a dental crown.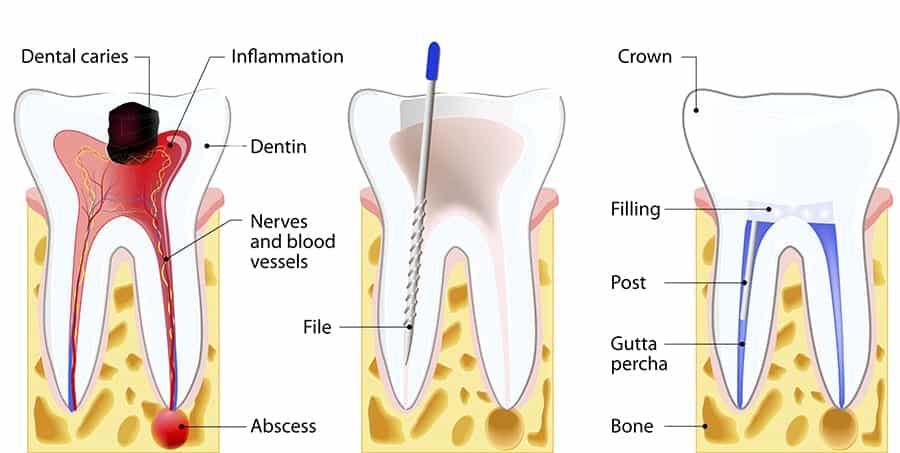 If you suspect you need root canal therapy don't delay! Call your dentist in Clarksville, Schmitt Dental to save your tooth and avoid future infection. Root canal therapy, also known as endodontic therapy, is a process that starts by carefully removing the infected or inflamed pulp from the inside of the tooth. After this pulpectomy, the nerve is taken out of the root canal.
Afterward, the inside of the tooth is carefully disinfected and cleaned. Then the tooth is filled and sealed with a rubber-like substance. Finally, a crown is put on the tooth so it can continue to function like any other tooth. Contrary to a lot of jokes, our root canal therapy is very similar to having a simple routine filling.
You can expect a comfortable experience during and after your appointment at Schmitt Dental, your dentist in Clarksville. We also serve those in Rudolphtown, Sango, & nearby areas in TN.
Read what our patients are saying!
" I wouldn't recommend changing anything. As a new patient, I was very impressed by the courtesy, competence and professionalism of everyone. The hygienist explained every procedure beforehand as well as the costs of additional options. I will look forward to my next visit. "
Schedule Your Consultation Today
If you're interested in learning more about our restorative dentistry procedures please contact us for a consultation. We will discuss your needs and concerns, and determine your best course of action. We have six offices for your connivence. Serving Mt. Juliet, Hendersonville, Goodlettsville, & more! Please call (931) 647-3960 for our location on Rudolphtown Rd, (931) 552-7745 for our location on Fort Campbell Blvd to schedule your consultation today!