No one has a perfect smile. A tooth may have a chip. There may be a gap between your two front teeth. Maybe your teeth were stained by a reaction to tetracycline as a kid.
At Schmitt Dental in Clarksville, we can place porcelain veneers in just two appointments.
What Are Porcelain Veneers?
The concept of porcelain veneers is similar to the veneers used in furniture, where a thin layer of high-quality wood is used to cover lesser wood beneath. Porcelain veneers are thin shells of dental porcelain that are placed over the front surfaces of your natural teeth. Veneers can mask all sorts of flaws with your teeth: gaps, misshapen teeth, uneven teeth, stained teeth, chips, etc.
At Schmitt Dental, we use only porcelain for our veneers because its appearance closely resembles that of tooth enamel, and it is very durable and stain-resistant.
What Problems Can Veneers Fix?
Veneers are the ultimate restoration for:
Revitalizing the surface of a tooth
Concealing chips
Covering badly stained, discolored teeth
Closing gaps between teeth
Masking alignment problems
Covering cracks or wear
Providing an alternative to orthodontic work
What are the Benefits of Porcelain Veneers?:
Some dentists use composite resin veneers, which are a cheaper alternative. But Dr. Schmitt specifies only porcelain for our patients. Porcelain has high strength, hardness, glassiness, high durability, and high resistance to staining. Also, the translucence of porcelain very closely resembles natural tooth enamel in the way it absorbs and reflects light.
They are only cosmetic
It's important to note that porcelain veneers are only a cosmetic solution and are applied atop healthy teeth. Issues such as decay or gum disease must be taken care of before veneers are applied. Veneers simply cover cosmetic problems.
What To Expect From The Porcelain Veneers Procedure
Porcelain veneers require two appointments with us. We start with a thorough cleaning. We may opt to perform some whitening if your teeth are stained from coffee and the like; this will return them to their natural color. To match that natural color, Dr. Schmitt or Dr. Oh uses a shade guide to determine the veneer color.
Next, we prepare your teeth for the veneers. To do this, we shave a tiny amount of the enamel from the front of the teeth (from 0.3 mm to 0.5 mm). This makes room for the veneers on the front side of each tooth. When this process is complete, we take impressions of your teeth and send these off to the dental lab for the fabrication of your custom veneers. In most cases, this takes around one week. In the meantime, we will attach temporary veneers to your teeth to protect them.
When your veneers arrive at our office, you return for your second appointment. First, we check the fit and the color match of each veneer. If necessary, we may shave a bit off here or there. Once satisfied with the fit, the porcelain veneers are permanently cemented onto your teeth, and you can show your new smile to the world.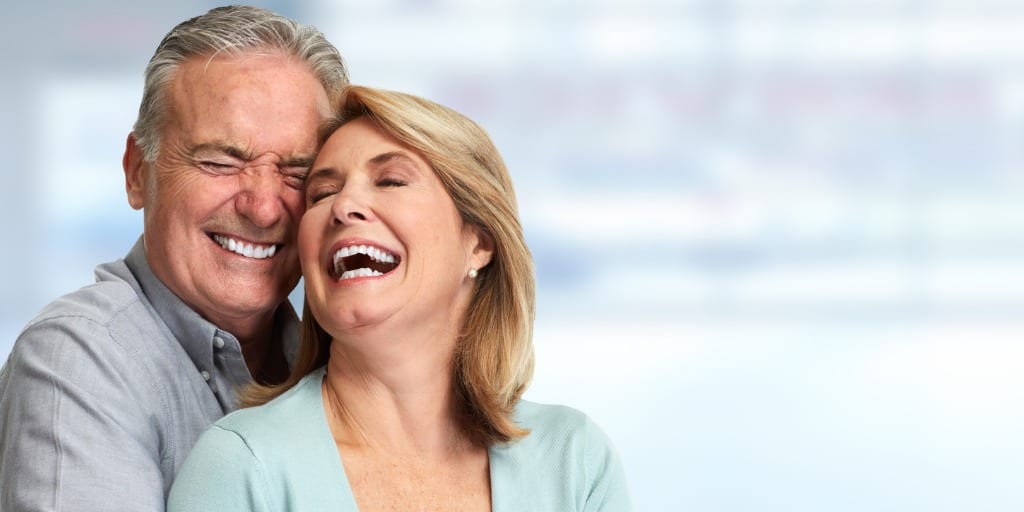 Who Are The Ideal Candidates For Veneers?
As mentioned above, porcelain veneers are only an aesthetic treatment for your teeth. They simply cover cosmetic flaws and present a perfect smile. If the flaws with your teeth are simply that, things like a chip or pitted teeth, then porcelain veneers can be a great way to easily get a great smile.
But if you have issues such as decay or gum disease, these problems must be addressed and resolved before veneers can be placed on your teeth.
What Is Recovery Like After Receiving Porcelain Veneers?
This is a pain-free, recovery-free procedure. After the first appointment, some patients notice a slight temporary increase in sensitivity to hot and cold because we have removed some of the tooth enamel to make room for the veneers. This passes when the permanent veneers are placed. There isn't a recovery period and you can use your teeth with the veneers immediately.
How Long Do Veneers Last?
A set of porcelain veneers can last anywhere from seven to 20 years. This sounds like a wide range, but it is due to the health of the underlying teeth and gums. If a veneer does come off for some reason, in most cases it can be reattached.
You do need to know that porcelain veneers are a lifetime commitment. Because the placement requires shaving the enamel off the fronts of the teeth, those teeth will forevermore need to be covered with veneers. So, once your veneers have reached their lifespan, you'll need to have another set placed.
How To Care For Porcelain Veneers
Porcelain veneers don't require any special cleaning or maintenance at home, just regular brushing and flossing. While you can eat basically whatever you like, you may want to avoid things such as candy apples or chewing on bones, as veneers can sometimes detach.
Porcelain Veneers Vs. Regular Teeth
Veneers are only thin shells of porcelain that are placed onto the front surfaces of your natural teeth. To make room for the veneer on the tooth, we remove a thin amount of the tooth enamel. The veneer is then cemented onto your natural tooth.
Porcelain Veneers Vs. Crowns
Crowns are more fundamental tooth restoration. A crown usually covers the entire tooth surface above the gumline. Crowns are used to restore function to teeth that are heavily decayed or have an extensive chip or crack. Crowns are also used as the abutment anchors for bridges that replace missing teeth.
In contrast, porcelain veneers do not strengthen teeth or restore function; they simply cover up cosmetic issues, giving you a beautiful smile.
How Much Do Porcelain Veneers Cost?
The cost of your porcelain veneers depends upon how many teeth you are covering with veneers. During your consultation, we can give you a precise estimate of your cost once we know your goals.
Schedule Your Consultation Today!