Why Choose Schmitt Dental For Your General Dentistry Needs?
At Schmitt Dental, our dentists in Clarksville excel in the diagnosis, treating, and preventive dentistry for a multitude of dental conditions. Procedures including routine oral care, dental exams, teeth cleaning, root canals and everything in between. From fixing cavities to a chipped tooth, Schmitt Dental uses the latest in technology to adhere to the highest standards. Our dentists are highly trained and specialize in patient comfort making your visit to our dentist offices a pleasant experience. Our goal is to give you results that last and make your smile shine.
Our priority goes to our patients. We want you to have a healthy and confident smile. Many of our services, such as $99 teeth whitening for life can give you the smile you deserve at a great price. We offer the best in general dentistry care to provide you with the perfect smile.
What To Expect At Your Dentist Appointment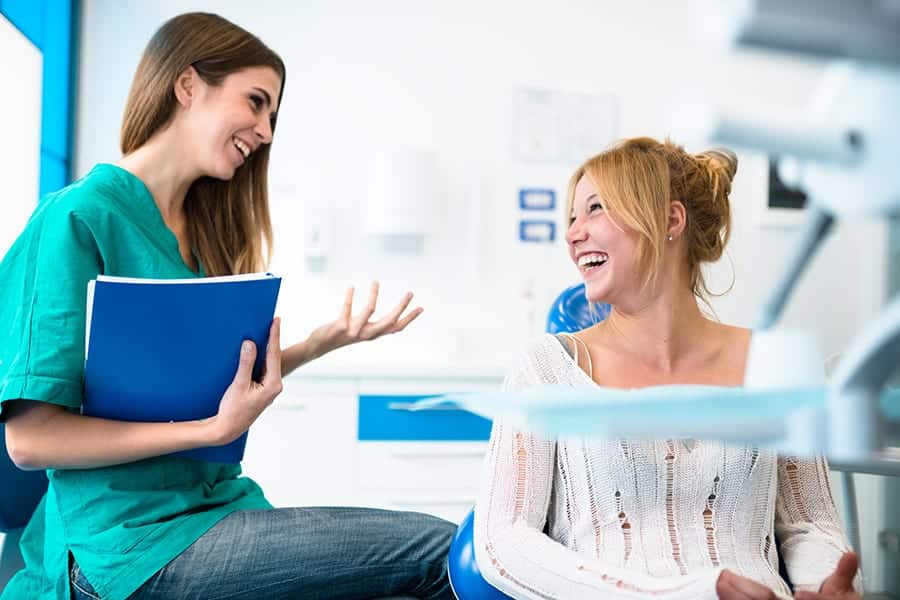 Modern Dentistry Knowledge Practiced by Your Dentist
A Clean and Comfortable Environment
Up-to-date Technology to Help In the Caring of Your Teeth
The Ability to Ask Questions and Get Honest Answers