"Sometimes Your Joy Is The Source Of Your Smile, But Sometimes Your Smile Can Be The Source Of Your Joy." - Thich Nhat Hanh
Cosmetic dentistry is about more than just a beautiful smile and a healthy mouth. According to the American Academy of Cosmetic Dentistry (AACD), it has been shown to improve a person's overall health and emotional well-being. An improved smile from a cosmetic dentist can boost your self-image and make you more confident in your daily life. Cosmetic dentistry is for anyone who wants to improve the quality of their smile, oral health, and/or quality of life. Let your smile be the source of your joy! If you are seeking one of the best Cosmetic Dentists in Clarksville, TN, then look no further than Schmitt Dental right here in the heart of Tennessee. Schmitt Dental offers a full-service dental solution for you and your family. We offer the best in general, restorative, cosmetic dentistry and custom mouth guard solutions for sleep apnea and sports to protect your teeth from damage. Serving the Clarksville community for several years. Our patients have come to trust our practice for their oral health needs.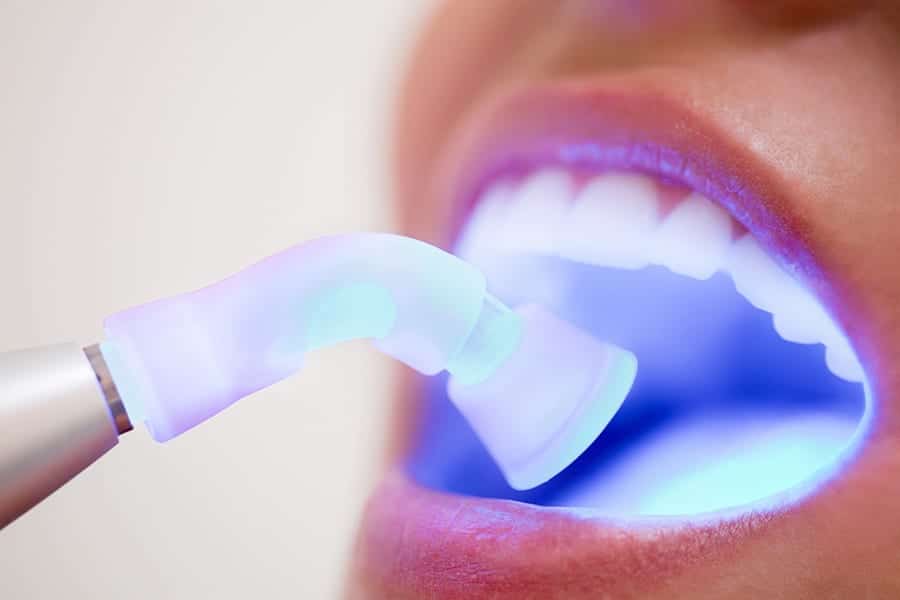 Dental bonding is something that can be done in one visit to your dentist in Clarksville, Schmitt Dental. It is also one of the easiest and least expensive cosmetic dental procedures available. Bonding uses a tooth-colored composite resin to bond with and repair a decayed, chipped, fractured, or discolored tooth. The composite resin used in bonding isn't as strong as natural teeth and will most likely need to be repaired after several years.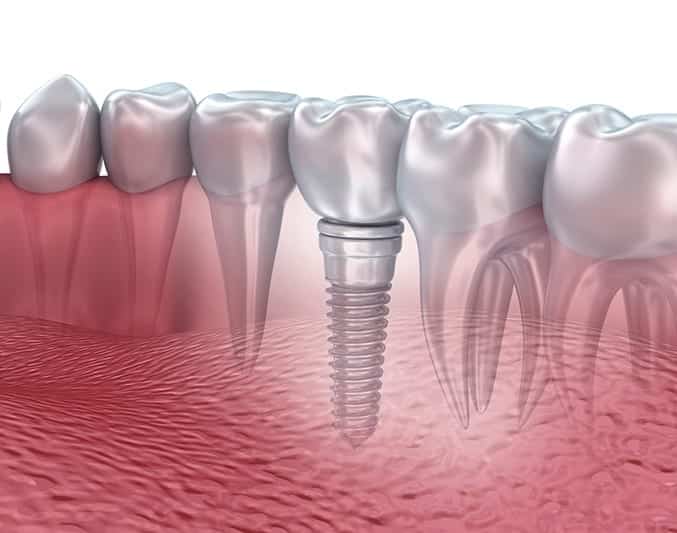 One of the most amazing options for tooth replacement today is a dental implant. Dental implants are replacement tooth roots.
Implants provide a strong foundation for fixed (permanent) or removable replacement teeth that are made to match your natural teeth.
Implants are convenient (no messy dentures to remove), durable, comfortable and a perfect solution for lots of people. We regularly recommend dental implants as the most stable form of tooth replacement.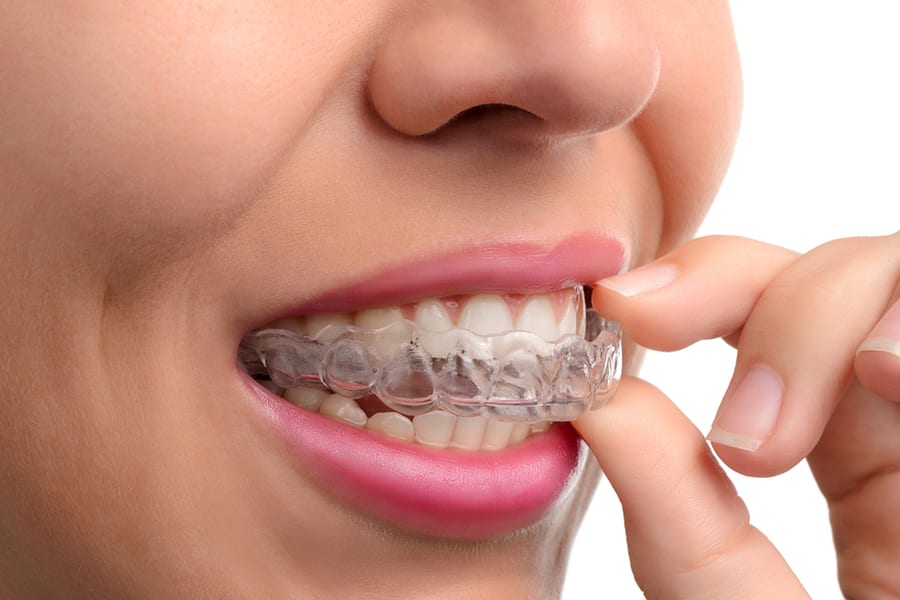 Invisalign is the virtually invisible alternative to metal braces for adults, kids, and teens. Invisalign offers greater comfort, versatility (they're removable!), easier oral hygiene during treatment, fewer trips to the dentist office, no post-treatment stains and a beautiful, straighter smile!
We perform a complete exam to diagnose your specific orthodontic needs and then come up with a treatment plan that will get you on your way to a new and improved smile in no time.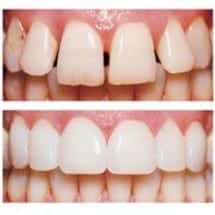 Porcelain Veneers are the secret ingredient for many movie-star smiles. Veneers are thin, wafer-like pieces of porcelain placed on top of the original tooth and used to recreate the look, strength, and resilience of natural teeth.
If you have stains, chips, cracks, gaps or crooked teeth, veneers can be a beautiful solution. Veneers are individually sculpted for each patient so it's nearly impossible to tell the difference between a veneer and a natural tooth.
Did we mention that veneers are also resistant to coffee, tea, and cigarette smoke stains? Almost any flaw can be covered by porcelain veneers!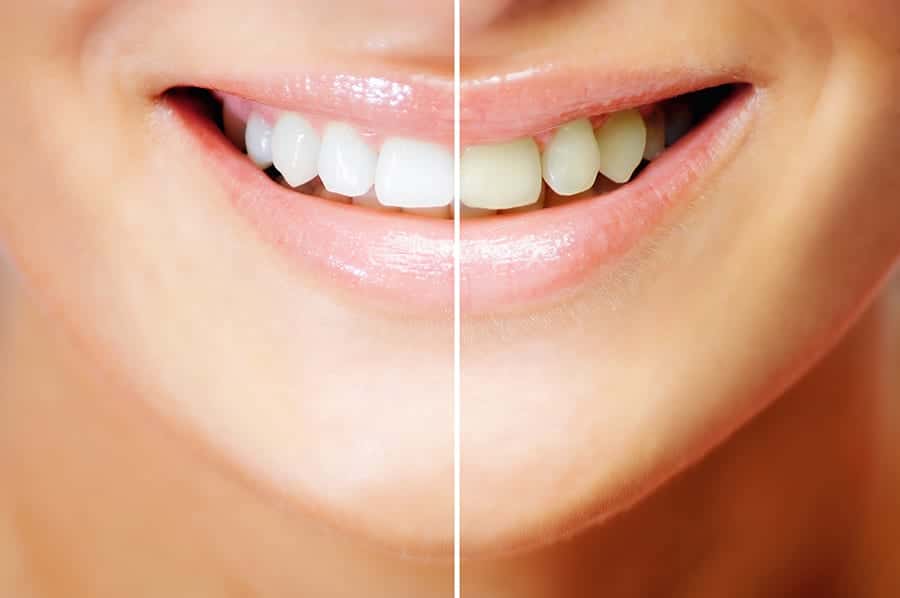 Teeth whitening is the most common cosmetic dentistry treatment nationwide. It's the simplest way to boost your smile confidence quickly!
Have you heard about our amazing "Whitening for Life" Program? Complete a necessary dental care check-up and you can have white teeth for life for only $99!
"Whitening for Life" includes custom trays and a take-home whitening kit. When you keep your regular 6-month dental care check-ups, you'll receive new whitening syringes at your bi-annual appointments for life!!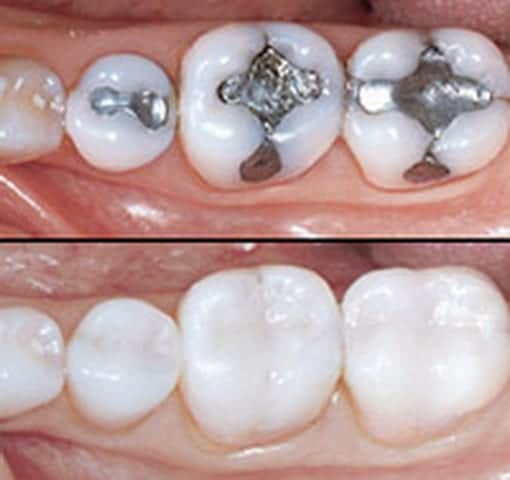 In the past, teeth were filled with a mixture (amalgam) of different metals. Today, however, most people prefer a natural-looking, tooth-colored filling that looks and reacts like a natural tooth.
At Schmitt Dental, we use composite resins and porcelains that are both safe, predictable and easily imitate the enamel part of the tooth. If you're self-conscious about a smile that shows off some metal, we can easily replace your amalgam fillings with natural-looking fillings and you can show off your. We serve patients in Clarksville, Rudolphtown, Sango, & nearby areas in TN!
Read what our patients are saying!
" Everyone is extremely nice and willing to go out of their way to meet your needs.. I felt like I mattered as a patient and a person. Everyone was great. Michele was extremely helpful in getting me a much needed appointment. She went above and beyond to try to squeeze me into a very tight schedule. "
Click here to read more reviews.