Schmitt Dental offers teeth whitening in Brentwood, TN and Clarksville, TN
How Does Teeth Whitening work?
Unless you have interior staining from tetracycline or tooth trauma, most teeth are stained in the enamel layer. This is because the enamel is somewhat porous, so drinking coffee or red wine or eating raspberries allows some of the color to enter the enamel. This isn't unlike a shirt acquiring a stain. When we place the hydrogen peroxide gel onto your teeth it acts in a similar way to laundry detergent. It also penetrates the enamel and breaks up the stain into tiny pieces that are then washed away.
How Long Will My Teeth Stay White After Teeth Whitening?
Once your whitening is complete your teeth will be several shades whiter, but whitening is not permanent. Just as you stained them before, you can stain them again. This varies completely by the person, what they eat and drink, how porous their individual tooth enamel is, and how diligent their home hygiene program.
When Will I Need Another Whitening Procedure?
At Schmitt Dental, many of our patients opt to have in-office whitening once a year. But, we can also create custom trays and provide gel to use at home to extend your whitening results. Or, if you don't want the fuss, you simply return to our Clarksville offices and have another in-office treatment.
Benefits Of In-Office Whitening
There are a couple of advantages to our in-office whitening versus our take-home whitening kits. First, it's quick. At Schmitt Dental, our in-office whitening takes about one hour, and your teeth will be whitened up to eight shades. Second, since we apply the whitening gel, we ensure your lips and gums don't come in contact with the hydrogen peroxide gel.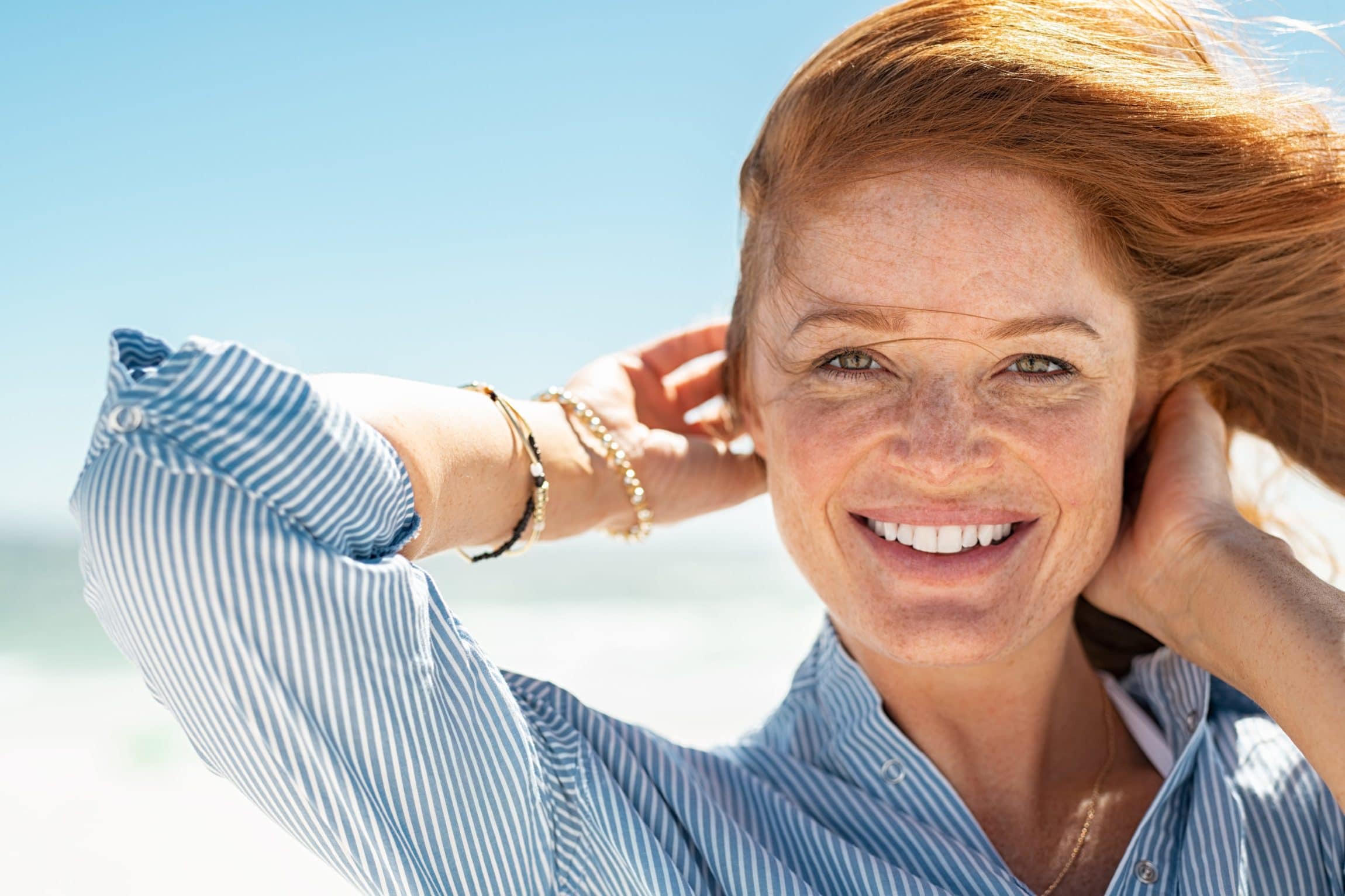 This keeps you comfortable. Sometimes, if a tray is overfilled at home, the whitening agent can come in contact with the gums, causing irritation.
How long does in-office whitening take?
At Schmitt Dental our in-office whitening takes about one hour, and your teeth are brightened up to eight shades. If you opt to have our home-whitening program, most patients need to wear their custom-made trays about 30 minutes a day for two weeks.
Will teeth whitening make my teeth sensitive?
Teeth whitening has been studied and performed around the world for over 20 years now and has proven to be very safe. Because the whitening agents penetrate the enamel of your teeth, your teeth can be a little sensitive to hot and cold foods and drinks for a brief period of time, but this passes quickly in a day or two. Still, if you have particularly sensitive teeth, be sure to tell us as we can desensitize your teeth with potassium nitrate or calcium phosphate before we perform the whitening.
Can Teeth Whitening Damage Your Teeth?
Teeth whitening is the most popular cosmetic dentistry procedure performed around the world, and it has proven to be absolutely safe. There have not been any instances in the U.S. of structural damage caused by approved whitening methods. Whether you opt for our in-office or at-home whitening options at Schmitt Dental you can be assured that your teeth will not be damaged in any way. They may be a little sensitive to hot and cold for a day or so, but this sensation quickly passes. There are no side effects.
How Tooth Discoloration Occurs
Teeth become stained either in the enamel layer or deeper in the dentin layer. Staining from foods and the like affects the enamel, the outer protective layer of the tooth. Those stains respond very well to whitening treatments. Unfortunately, other stains, particular if caused by reactions to medications, can be in the dentin, which makes up the bulk of the tooth mass beneath the enamel. If those stains are too deep they may only be improved through the use of porcelain veneers or dental bonding.
What Stains Teeth The Most?
These are the different factors that can stain your teeth:
Foods — Blackberries, blueberries, and raspberries all have natural pigments in them that stain your enamel.
Drinks — Coffee, tea, red wine, some fruit juices, even colas can all stain your teeth, especially if you drink a lot of them.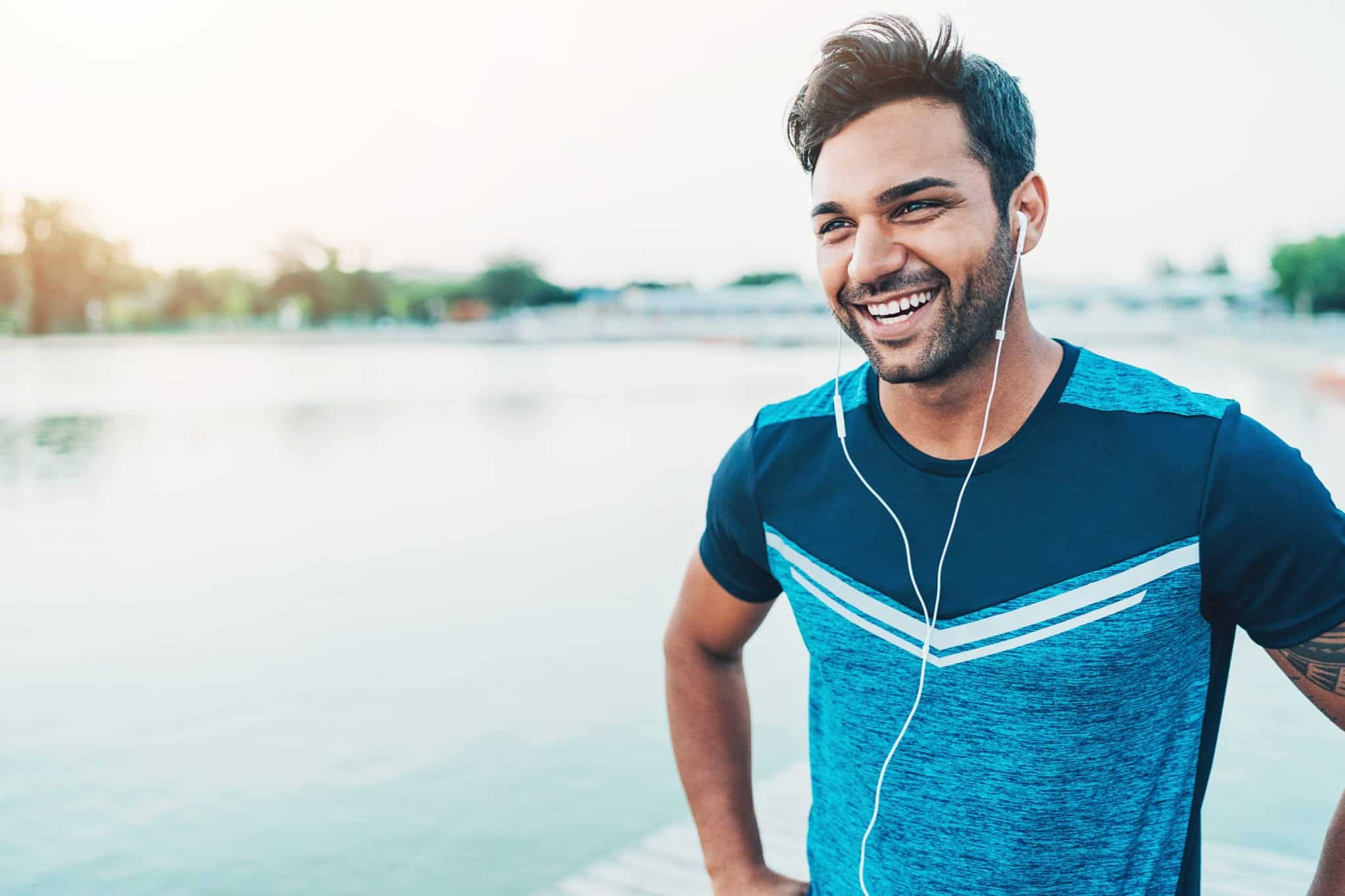 Genes — The color of the enamel on our teeth is different, along with the dentin beneath (which can influence the outer color). Some teeth are simply more yellow than others.
Smoking — Nicotine in cigarettes leaves yellow stains on your teeth.
Drugs — Tetracycline is the main culprit in stained teeth. Heavily used as an antibiotic in the 60s and 70s, it deeply stained the teeth of many children.
Fluorosis — There can be too much of a good thing when it comes to fluoride. Too much leads to fluorosis, which stains the teeth. This is rare.
Does insurance cover teeth whitening?
Teeth whitening is considered an elective procedure, so it is not covered by dental insurance plans. You can, however, pay for it out of your health savings plan.
Schedule Your Consultation