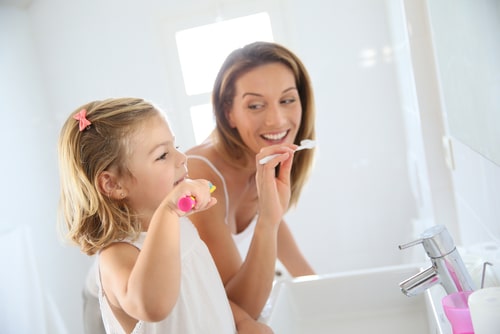 Just as a mechanic needs to have a variety of specialized tools to help in repairing vehicles, you also need the right instruments to help you in keeping your teeth and gums healthy. Oral health and wellness are critical to reducing the risk of issues such as periodontal disease and tooth decay. The team at Schmitt Dental assists individuals in Brentwood and Clarksville, TN, with solutions that can improve oral health and wellness, including information regarding the best tools to do the job!
What are the instruments needed to keep a smile healthy between dental visits?
Good oral hygiene is essential to keeping the smile healthy and sparkling between dental visits. Here are four key tools you need to maintain good oral hygiene:
A soft-bristled toothbrush – Look for a toothbrush with soft, rounded bristles. This will help protect your gums from irritation and inflammation. Toothbrushes come in wide varieties, including traditional toothbrushes and electric toothbrushes. Both are effective in caring for the smile.
Toothpaste with fluoride – Fluoride helps to prevent cavities and strengthens the enamel on your teeth. Be sure to use a pea-sized amount of toothpaste when brushing, and do not swallow. You might also want to look for toothpaste with added benefits such as whitening or bacteria control.
Floss – Flossing helps remove plaque and bacteria from in between your teeth and along the gum line. Be sure you use a gentle back-and-forth motion when flossing, and utilize a floss that works easiest for you!
Mouthwash – Mouthwash can help remove plaque and bacteria from your mouth. Choose a mouthwash that contains fluoride for an added boost of cavity protection. Patients with certain conditions like periodontal disease or dry mouth may use a different mouthwash that might be available over-the-counter or only by a prescription.
Request a visit with the team at Schmitt Dental
Patients in the areas of Brentwood and Clarksville, TN, are welcome to book a consultation visit with our providers to learn more about the ways in which they can keep their smiles clean and healthy. Call one of our three office locations to request an appointment and get started educating yourself further on oral health and wellness.