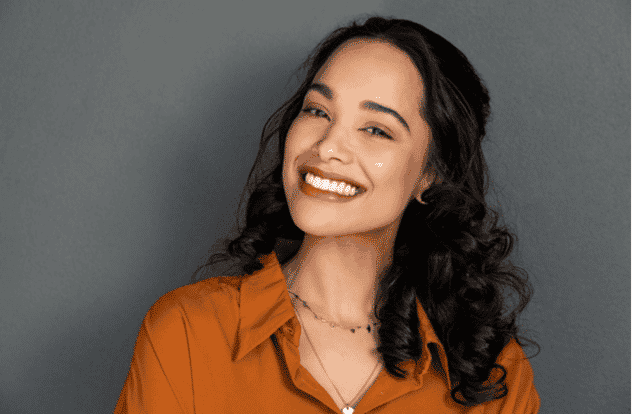 The short answer is that it depends on your specific needs and goals. If you're looking for a cosmetic treatment to improve the appearance of your smile, then porcelain veneers may be the best option. However, if you're more concerned with functionality and durability, then dental bonding may be a better choice. At Schmitt Dental, our team can take into consideration the pros and cons of each, as well as a patient's unique situation, to make appropriate recommendations.
Porcelain veneers vs. dental bonding
To decide which treatment is right for you, it's essential to understand the differences between dental bonding and porcelain veneers. Dental bonding is a less invasive procedure that can be used to repair minor chips or cracks, close gaps between teeth, or change the shape or color of teeth. The bonded material is made of composite resin, which is matched to the color of your natural teeth.
Porcelain veneers are thin, tooth-colored shells bonded to the front of your teeth. Veneers can correct various cosmetic concerns, including chips, cracks, gaps, and misshapen teeth. Porcelain is a durable material that resists staining and discoloration, so your veneers will maintain their natural appearance for many years.
Both dental bonding and porcelain veneers can give you a beautiful, healthy-looking smile. However, there are some key differences that you should consider before making a decision. These include:
Cost: Dental bonding is typically more affordable than porcelain veneers.
Procedure: Dental bonding is less invasive and is completed in one visit. Porcelain veneers require two visits to your dentist – one for the initial consultation and another for the placement of the veneers.
Durability: Dental bonding typically lasts for 3-5 years, while porcelain veneers can last for 10-15 years with proper care.
Maintenance: Dental bonding requires more care and maintenance than porcelain veneers. Bonded teeth are more susceptible to staining and discoloration, so you must take special care to avoid dark-colored foods and beverages. You should also avoid chewing on hard objects as this can damage the bonded material. Porcelain veneers are more durable and require less maintenance than dental bonding.
Schedule a visit today
If you're considering a cosmetic treatment to improve your smile, talk to the team at Schmitt Dental about the benefits and drawbacks of dental bonding and porcelain veneers. Together, you can decide which option is right for your smile!