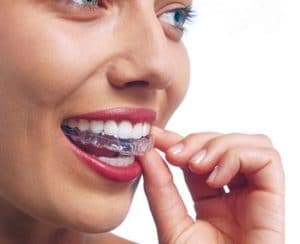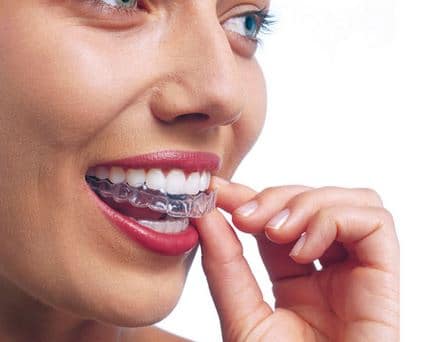 A popular method of realigning the smile is that of Invisalign. At Schmitt Dental, we see both teenagers and adults who are intrigued by this discreet method of straightening the teeth within the dental arch. Long gone are the days of unsightly metal braces. Our team can assess patients and their current situations to determine if they are good candidates for this treatment when compared to traditional orthodontia. To find out more, keep reading!
What is Invisalign?
Invisalign is a method of repositioning the teeth in the dental arch without brackets and wires. Instead, Invisalign uses "invisible" aligner trays. These clear plastic trays are worn by the patient at least 20 hours each day to gently push the teeth into the correct alignment. Every patient will start with a series of trays. The number of trays in their treatment will vary depending on the severity of the misalignment. Each tray is worn for two weeks, then patients proceed to the next tray in their series. By the time they reach the final alignment tray, they have achieved their final results! 
Why choose Invisalign?
Invisalign has several advantages for patients, especially when patients are comparing Invisalign with conventional braces. Invisalign: 
       

Trays are easy to remove to brush and floss the teeth

       

Are easy to clean and care for over time

       

Are smooth and comfortable to wear, never scratching the soft tissues in the mouth

       

Is comparable in cost to traditional braces

       

Allows for realignment of the smile in a year or less for most patients

       

Are difficult to discern from the teeth allowing for less embarrassment than metal brackets and wires
Am I a candidate for Invisalign?
Patients in Tennessee who are curious about Invisalign may want to take the time to find out if they are a candidate to move forward with this treatment. Our dentists at Schmitt Dental encourage patients to start by booking a consultation appointment with one of our dental teams for an initial evaluation. Call one of our six office locations throughout the Tennessee area to learn more about this and other cosmetic dentistry solutions available at our state-of-the-art facilities. We welcome new and returning patients and families seeking the best in general, cosmetic, and restorative dentistry in their communities.