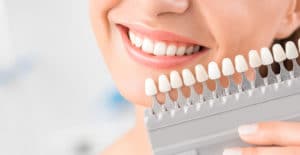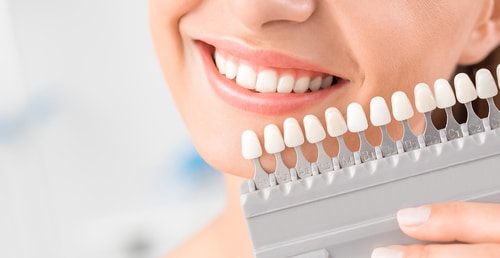 When patients are asked what they think of when they are asked what makes a smile beautiful, many will mention the color of the natural tooth enamel. A white, bright smile exudes both beauty and confidence, and is the goal for many of the patients who visit our team at Schmitt Dental. We are pleased to offer solutions for people, including professional teeth whitening services. 
What is professional teeth whitening?
Patients interested in whitening their smile often check first in their local drugstore for whitening products such as strips and toothpastes. Unfortunately, many of these products leave a lot to be desired. Patients might sink a lot of money into products with little to no improvement. This is due to the fact that the products are not high in concentrated, active ingredients, and can't be as they are sold over-the-counter. The dentists at Schmitt Dental provide professional-grade options for patients to consider, and are here to provide solutions for individuals faced with stained or discolored teeth. Professional teeth whitening is performed by our dental staff or monitored over time with our team to ensure safety and efficacy. 
What methods of professional whitening are available?
There are two methods of whitening available with the dentists at Schmitt Dental, including our in-office power bleaching and our take-home whitening trays. Both of these are provided at our office and are not available over-the-counter. The professional in-office power bleaching is performed in our practice within about an hour and can whiten up to eight shades whiter, while our take-home kit includes custom whitening trays and professional-strength whitening gel to use at night to brighten gradually over several weeks. 
Are there any side effects with professional teeth whitening?
Some patients who have professional whitening performed may experience some sensitivity of the teeth, but this often resolves on its own. When done correctly by our trained team, patients can avoid problems with our professional-strength products or services. 
Request more information regarding professional whitening with Schmitt Dental
If you reside in the areas of Clarksville, TN and want to speak to one of our professionals about your options for brightening the smile, connect today with the team at Schmitt Dental. We are here to help patients and families in achieving beautiful and healthy smiles for life!