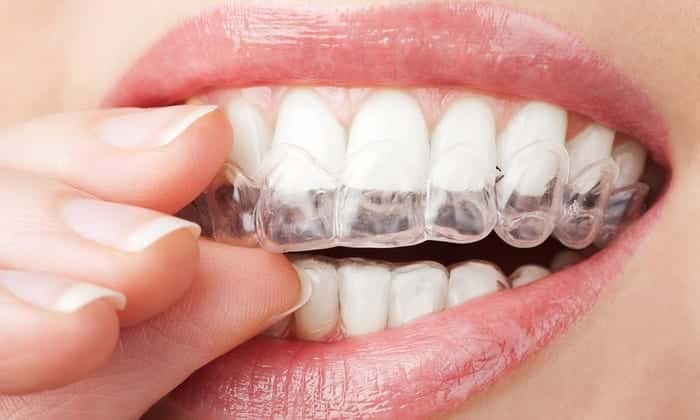 At Schmitt Dental, we understand how important it is for patients to have a beautiful, attractive smile. When imperfections such as misalignment impact the appearance of the teeth, it can make patients self-conscious about how they look. They may avoid smiling or even socializing altogether because they are embarrassed at how their smile appears. Instead, Drs. Schmitt and Oh of Schmitt Dental in Clarksville, TN encourage patients to ask them about treatment options such as Invisalign.
What sets Invisalign apart?
When patients think of realigning their teeth, the first thing that comes to mind is traditional metal bracket and wire braces. Many patients avoid having orthodontic work done because they don't want this unsightly treatments to hinder their social life. However, thanks to Invisalign, patients can still address misalignment of the smile in a way that is also extremely discreet! Instead of brackets and wires, Invisalign utilizes clear aligner trays that are worn over the dental arch to reposition the teeth gradually during the day and night. These aligner trays, when worn, are practically indistinguishable within the smile. They are easy to remove, which allows patients to maintain their oral health and wellness, as they are not trying to brush and floss around brackets and wires. Invisalign is also easy to use, though it does require strict compliance. Patients need to wear their aligner trays at least 20 hours a day to achieve the desired results. Each patient has a series of trays developed for their unique smile that need to be worn in a specific order. The entire process typically takes a year or less for most of our patients.
Contact Schmitt Dental today to discuss Invisalign orthodontics!
Orthodontics treatments have come a long way from the standard metal bracket and wire solutions! If you are interested in Invisalign treatment and want to find out if you are a proper candidate, we welcome you to connect with our practice to discuss this and other options for your smile. Call Drs. Schmitt and Oh at Schmitt Dental in Clarksville, TN today at (931) 647-3960 and visit the office personally at 2313 Rudolphtown Road.