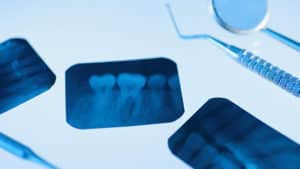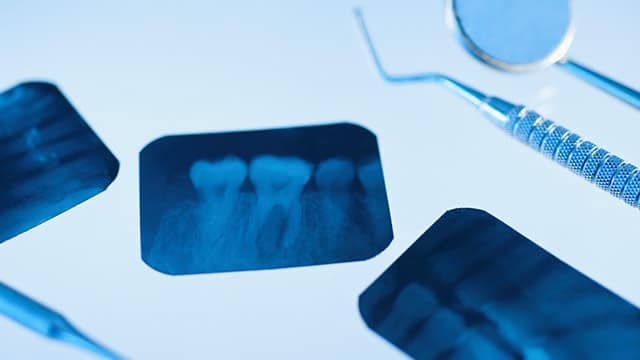 Dental x-rays are a common procedure used by dentists to look for issues in the teeth, gums, and jaw. Although they have been around for many years, people often wonder about the safety of dental x-rays. Our team at Schmitt Dental can help dispel the myths that have developed around traditional dental x-rays and better understand their purpose.
What Are Dental X-rays and How Are They Used?
Dental x-rays are special images of the inside of your mouth taken with a small, handheld camera that uses low doses of radiation to capture an image. These images allow our dental team to look for damage and potential problems in the teeth, gums, and jaw. They can be used to detect any issues you may not be able to see on your own or as part of a routine checkup.
What Are Some Common Myths and Falsehoods About Dental X-rays?
Some people may have heard that traditional dental x-rays are unsafe due to their radiation exposure. However, this is not true. Dental x-rays are very safe and only expose patients to very low radiation levels. Most dentists will only recommend that you get an x-ray if there is reason to believe that you may have some kind of oral health problem. Furthermore, our dentists at Schmitt Dental have control over how long and how often you receive an x-ray so that your exposure to radiation remains as low as possible. Overall, despite their reputation for being dangerous, dental x-rays provide a valuable tool for diagnosing oral health issues and are very safe to use.
Schedule a Visit With Our Team To Learn More About Dental X-rays and Other Diagnostic Procedures
If you have questions about dental x-rays, talk to your dentist at Schmitt Dental. They will be able to answer all of your concerns and help you feel more comfortable with this standard procedure. Regardless of what you may hear in the media or online, rest assured that dental x-rays are a safe and effective way to maintain your oral health. So don't hesitate to visit our dental team for an x-ray. We can help keep your teeth healthy for years to come! Call one of our three convenient locations in the areas of Brentwood and Clarksville, TN.