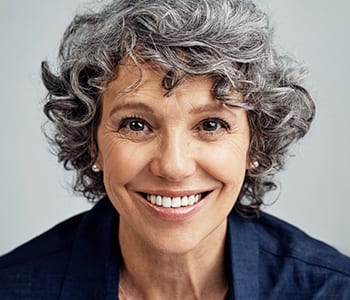 At Schmitt Dental, patients in the community of Clarksville, TN who are experiencing tooth loss are welcome to schedule a visit with our team to learn about the most popular option called dental implants.
What are dental implants?
A dental implant is a dental restoration that can provide patients with a method of replacing a missing tooth. They can also be used as anchors for other restorations such as dentures or dental bridges to replace several teeth within the smile. Our dentists, Drs. Schmitt and Oh, encourage patients to take the time to find out about the benefits of these titanium metal root replacements that are implanted directly into the bone of the jaw during oral surgery. They are the strongest, most stable options for patients and can help in a variety of situations. Many patients love the ability to replace missing teeth quickly and in a permanent manner, as most patients with dental implants will enjoy them for the rest of their lives!
Why choose dental implants?
There are many benefits to using dental implants to enhance the smile. Dental implants are:
• A wonderful, long-term investment in the smile
• A natural-looking tooth replacement
• Biocompatible with the body
• Versatile and easy for dentists to use in a variety of ways
• Permanent, ensuring a beautiful smile for a lifetime!
Who can obtain a dental implant?
The best candidates for dental implants are individuals who are faced with tooth loss that have sufficient bone for placement. Without enough bone, the oral surgery to place the dental implant will not be successful. Our team of providers will have patients evaluated prior to moving forward with treatment to decide if this or other options are better suited for their needs.
Book a visit with the team at Schmitt Dental
Drs. Schmitt and Oh are here to help patients in the area of Clarksville, TN with achieving a fully functioning smile that is beautiful and healthy. Contact our practice to book your initial consultation appointment and evaluation to learn about dental implants and other tooth replacement solutions. They have two convenient locations and can be reached at the Rudolphtown Road practice by calling (931) 647-3960.