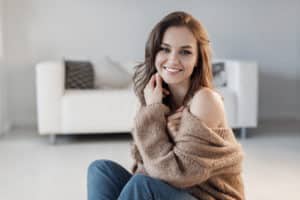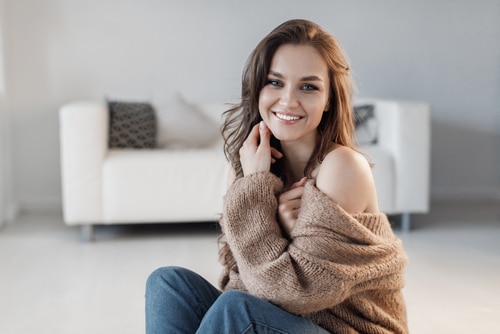 Many patients who are missing teeth in their smile or are scheduled for dental extractions may ask this question to our dental team at Schmitt Dental. It is critical that patients understand the role these teeth play in achieving oral health and wellness. It is incredibly important for our patients to replace missing teeth for many reasons:
Appearance. Depending on where the missing tooth or teeth are, patients may find themselves embarrassed or self-conscious about their appearance after tooth loss. Smiles missing teeth can be extremely noticeable and often the first thing people see when they initially meet an individual. Replacing these teeth can restore the beauty of the smile!
Shifting teeth. If teeth are missing or extracted, they leave behind a gap. This gap may be filled by the existing teeth if shifting occurs. Instead of having one large gap, patients will then have several gaps along the dental arch that may only be repaired with orthodontic treatment. Placing a restoration in the space can keep the existing teeth from shifting.
Functionality. If you are missing several of your teeth, it can make it difficult to eat and speak properly. Whether you choose a denture, a bridge, or an implant, replacing these teeth effectively restores functionality. Patients can then chew and bite as they once did after the tooth is replaced with a quality dental restoration.
Maintenance of natural bone. The jawbone supports the teeth in the smile and can help maintain a youthful appearance in the mouth and chin area. Missing teeth can cause bone resorption or loss, leaving the existing teeth without enough support or causing the mouth to have a "sunken-in" appearance as the bone shrinks. Placing restorations such as dental implants can maintain the natural bone effectively.
How do I learn more about replacing missing teeth?
At Schmitt Dental, we help patients in the areas of Brentwood and Clarksville, TN achieve healthy and beautiful smiles. If you are faced with tooth loss, talk to our team today about dentures, implants, and bridges. Call one of our three area offices to request a consultation and initial evaluation appointment.