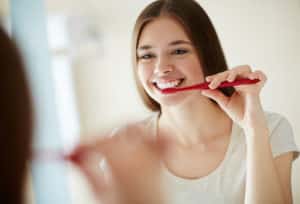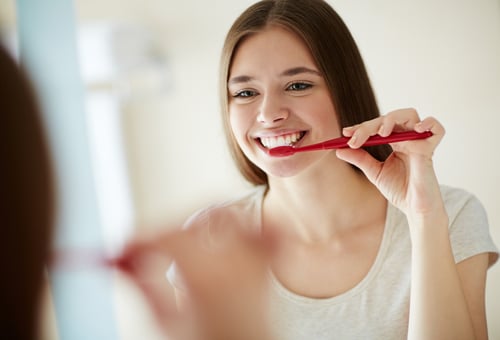 If you're trying to decide between a battery-powered electric toothbrush and a traditional, manual toothbrush, there are a few things to take into consideration. At Schmitt Dental, we often help patients weigh the pros and cons of each option to make an educated decision. If you live in the area of Brentwood or Clarksville, TN, and want to speak to our team about purchasing the right products for your smile, call us today to learn more about each. In the meantime, think about the following advantages and disadvantages of electric toothbrushes versus traditional toothbrushes:
The benefits of electric toothbrushes
Electric toothbrushes are often more expensive than manual toothbrushes, but they also offer some benefits that may be worth the extra cost.
Electric toothbrushes are more effective at removing plaque and bacteria from your teeth and gums. They can also be easier to use, especially if you have limited mobility in your hands or arms. If you are looking for a more thorough clean, an electric toothbrush may be the best option for you.
The benefits of manual toothbrushes
Manual toothbrushes are less expensive when compared to electric toothbrushes, and they don't require batteries. Manual toothbrushes can be just as effective as electric toothbrushes if you use them correctly. Be sure to brush your teeth for at least two minutes twice a day. Use gentle, circular motions along the teeth and gums, and avoid scrubbing too hard, which can damage your gums.
Which one is right for me?
If you are still unsure which type of toothbrush is right for you, ask your dentist or dental hygienist at Schmitt Dental for their recommendation. They can help in choosing the best option based on your individual needs and your current oral health habits. We encourage patients who are looking for guidance in oral health and wellness to consider working with our team of professionals at Schmitt Dental, serving patients in the communities of Clarksville and Brentwood, TN. Call one of our three office locations today to request an initial consultation appointment with our providers to discuss your oral health needs and educate yourself further on the ways you can improve your smile's appearance and health!