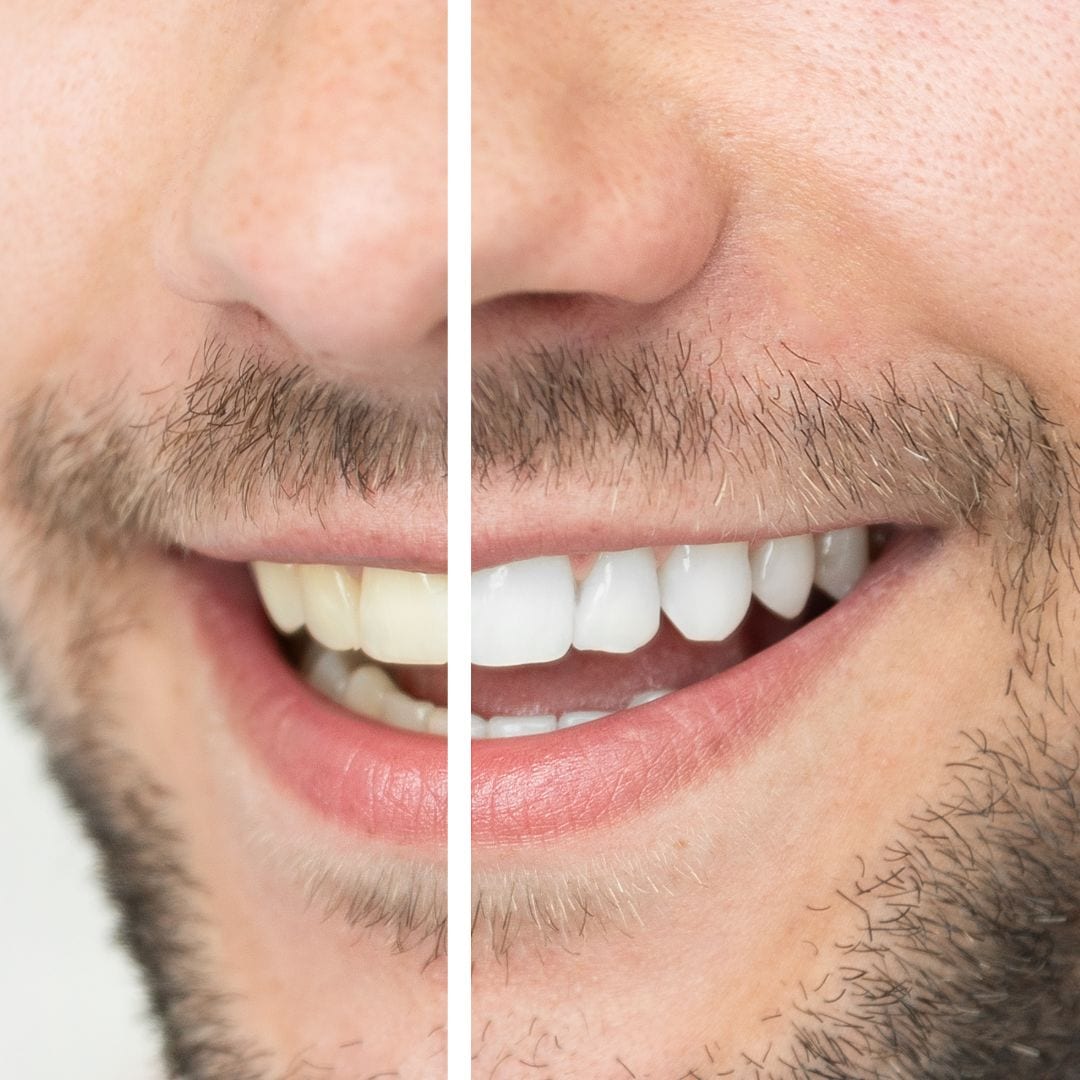 When patients are asked what makes them think of a healthy smile, they often bring up the whiteness and brilliance of natural teeth. Naturally discolored teeth or teeth that are stained due to foods and medications can make patients feel self-conscious when they flash their smile at others. This can dramatically reduce one's confidence. With professional teeth whitening options, patients have the ability to add that brilliance and beauty to their smile in just one visit to the dental office.
Professional whitening options
Bleaching the teeth is a great way to remove surface stains and brighten the smile dramatically. Professional whitening solutions, such as in-office bleaching or take-home whitening trays, can provide patients with a way to lighten the teeth several shades with concentrated active ingredients. These two whitening options are available to patients who visit Schmitt Dental and are interested in the choices provided.
But what about over-the-counter whitening products?
You may have seen a wide range of whitening products available at the local drugstore in the oral healthcare aisle. However, these solutions available over-the-counter are often not nearly as strong and reliable as professional-grade products. For these whitening options to be available to the general public, rules and regulations ensure that the active ingredients do not reach a certain level or percent. This is to ensure safety when patients are using these outside of the dental office. However, with professional-grade bleaching products, patients can enjoy more active ingredients that can provide effective results. These are attainable through a dental office because they are stronger than those available over-the-counter and often require a prescription to obtain. Our practice uses bleaching products that are not only stronger than those available on the shelves, but provide more reliable results under the care and attention of dental staff.
Transform your smile today!
The team at Schmitt Dental is here to help you achieve a brilliant, beautiful, and glowing smile that you are confident in sharing with others. Contact our practice to book an appointment at any one of our three locations throughout Clarksville, TN. We are here to help both new and current patients achieve the smile they've always dreamed of!