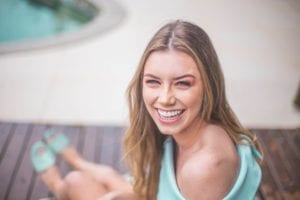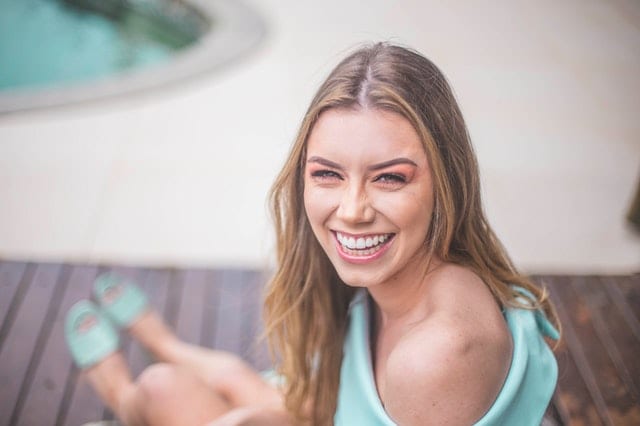 Imperfections of the smile can cause patients to feel self-conscious about the appearance of their teeth. They may find themselves hiding their smile in social situations or avoiding conversations with friends and family. Patients no longer need to hide their smile, and can now smile in confidence with the use of porcelain veneers.
What is a porcelain veneer?
The word "veneer" refers to a facing, and that's exactly how a porcelain veneer functions in the smile. The porcelain veneer is a custom restoration that is made by our team of professionals to match the patient's current teeth. Then, the veneer is bonded onto the front of the tooth to act as a facing to conceal common imperfections such as gaps between teeth, permanent staining and discoloration, or chips and cracks. Porcelain veneers are best used on the anterior teeth, also known as the teeth near the front of the smile.
Why choose porcelain veneers?
At Schmitt Dental, we offer a variety of cosmetic solutions for patients to consider when they are improving the appearance of their smile. While porcelain veneers are popular, there are other options for patients to ask their dentist about before undergoing treatment. This may include the use of composite resin bonding or dental crowns. Most patients choose porcelain veneers because they provide a long-term solution for patients with imperfections they'd like to address. They are also a great value and can be made to match the existing teeth for seamless integration. It can be difficult for others to spot individuals who have porcelain veneers in place because of how natural they appear.
What to expect from placing porcelain veneers
To place a veneer, the dentist starts be removing a thin portion of enamel from the front of the tooth. Then, impressions are made and used to fabricate a ceramic restoration at a laboratory. A temporary veneer is bonded in place until patients can return for the final placement. The entire process from start to finish can take approximately two weeks, but the smile can last for a decade or longer.
Schedule an appointment at Schmitt Dental
Patients in the areas of Clarksville, TN who are considering the advantages of placing porcelain veneers can call one of our two office locations to schedule their consultation appointment and discuss their needs.