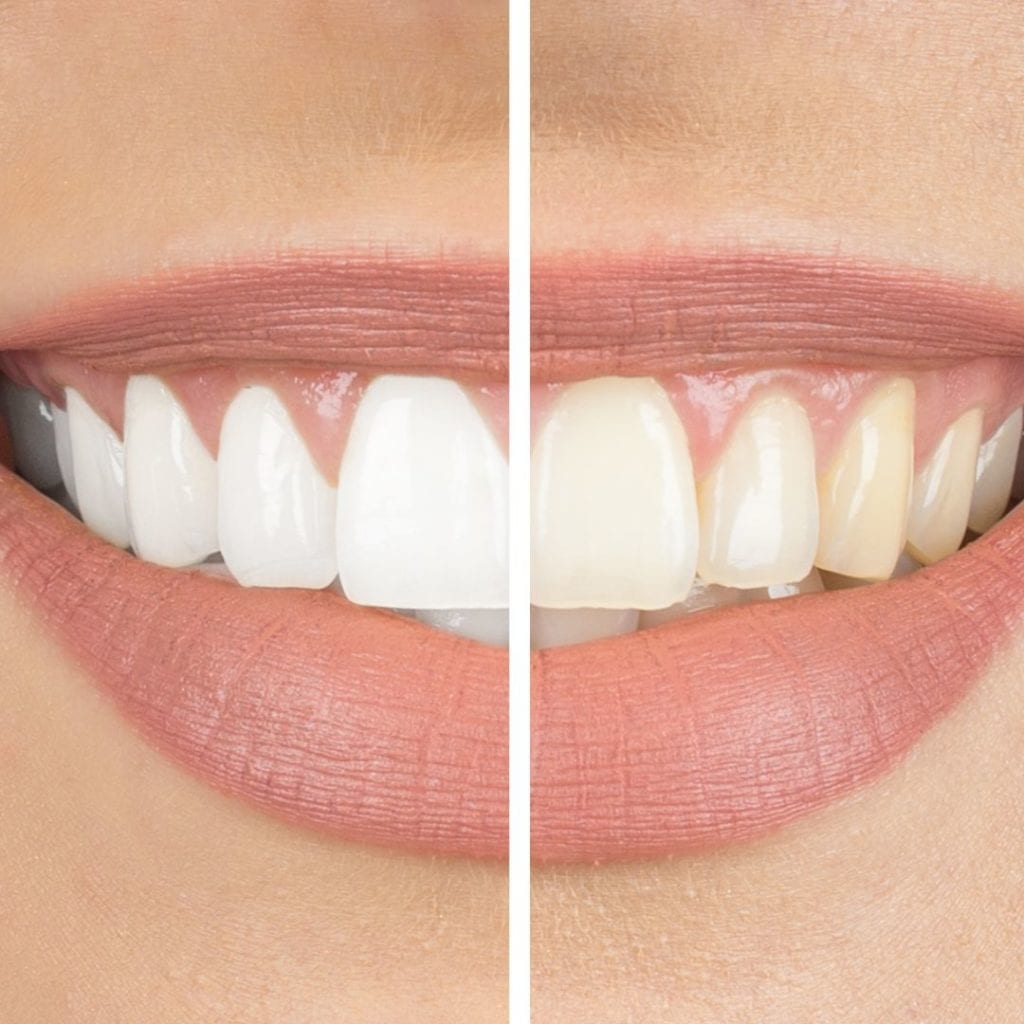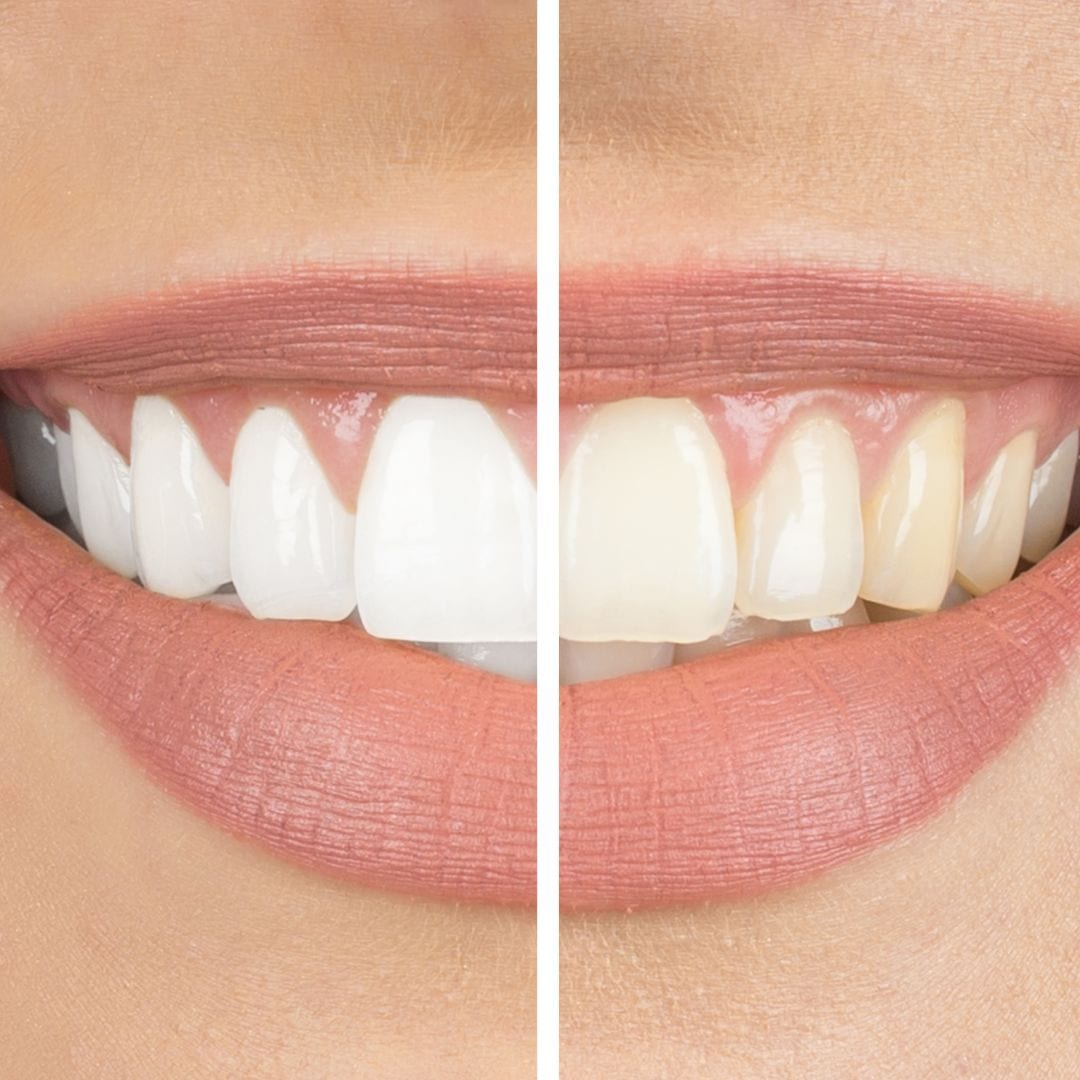 Many patients who want a more beautiful smile will ask the team at Schmitt Dental about whitening options. While over-the-counter options are always available, these often fall short of providing the results patients desire. Instead of throwing money away on subpar solutions for a brighter smile, Drs. Schmitt and Oh encourage patients to ask about professional in-office power whitening.
How does in-office whitening work?
In less than one hour, patients can whiten their smile up to eight shades brighter with professional in-office whitening. Whitening with this method is led and monitored by our dental team to ensure safety and effectiveness. When staining occurs on the top layer of enamel, it can be treated with hydrogen peroxide gel. This gel penetrates deep into the enamel to break up stains and lift them away quickly and easily. Most of our patients experience whitening of up to eight shades when they visit our practice for assistance and enjoy the results for many months!
Is whitening permanent?
Drs. Schmitt and Oh educate patients on what to expect with their whitening treatments. While in-office whitening can provide amazing results, these results are still short-term. This is especially true for patients who enjoy coffees, red wines, and other foods and beverages that routinely stain the smile. Patients who want to maintain the results should visit their dentist regularly for whitening or reduce their consumption of tooth-stained products.
What are the advantages to in-office whitening?
There are many benefits to using in-office whitening services versus over-the-counter products such as trays and strips.
• In-office whitening is achieved with ingredients of stronger concentrations.
• In-office whitening is monitored and administered by dental professionals for safety.
• In-office whitening provides same-day results.
• In-office whitening brightens the smile up to eight shades whiter per treatment.
• In-office whitening is affordable and effective.
Does brightening your smile with in-office power bleaching sound like a treatment you could enjoy?
Contact the team at Schmitt Dental to learn about the advantages of professional whitening services such as those available in our practice. Drs. Schmitt and Oh can be reached for an appointment at one of their two convenient locations in the Clarksville, TN area.