Welcome To Schmitt Dental Care
Looking for the best dentist in Sango, Tennessee? Look no further than Schmitt Dental Care. We provide full custom dental solutions for you and your family. We care about our patients oral health and we do what ever it takes to provide a comfortable and professional experience when it comes to your teeth and mouth.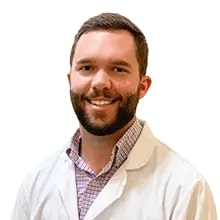 I am a Tennessee native. I come from an animal-loving household, having owned dogs, cats, birds and more! I have a bit of a car obsession, especially with muscle cars. I also enjoy running at the Murfreesboro Greenway in my spare time.
Personal Favorites
My favorite TV shows are Shark Tank, Impractical Jokers, and Narcos. During football season, you will find me following Vanderbilt and University of Louisville athletics.
Volunteer Experience
Loaves and Fishes Soup Kitchen, Room in the Inn, VUCM In-Patient Visitor, Various Charity Walks
Professional Association
American Dental Association
Achievements
Graduated cum laude from dental school with Honors in Microbiology and Biochemistry
As a full-service dental office, we have a variety of custom dental solutions for you and your family. We specialize in general dentistry, family dentistry, cosmetic, sleep apnea and more. Call to make your next dentist appointment.
Restorative Dentistry Services
Restorative Dentistry refers to the integrated management of oral health problems and restoring the mouth to a functional and esthetic state. Simply put, we restore the health and beauty of your smile! Our passion is seeing you smile and we offer many services that can be completed right here in our comfortable office.
Cosmetic Dentistry Services
Cosmetic dentistry is about more than just a beautiful smile and a healthy mouth. According to the American Academy of Cosmetic Dentistry (AACD), it has been shown to improve a person's overall health and emotional well-being. An improved smile can boost your self-image and make you more confident in your daily life. Cosmetic dentistry is for anyone who wants to improve the quality of their smile, oral health, and/or quality of life. Let your smile be the source of your joy!
At Schmitt Dental, serving Clarksville, Rudolphtown, & Sango, TN, we offer many custom dental solutions for your dental needs. Whether you suffer from sleep apnea, have a TMJ disorder or need a custom athletic mouthguard for your son who plays football, we have a custom solution just for you!